Fun Stuff - 2019/2020
Home Counties Inter-league Championships 2019 at Maidenhead
Let battle commence - the A and B Teams ready for action!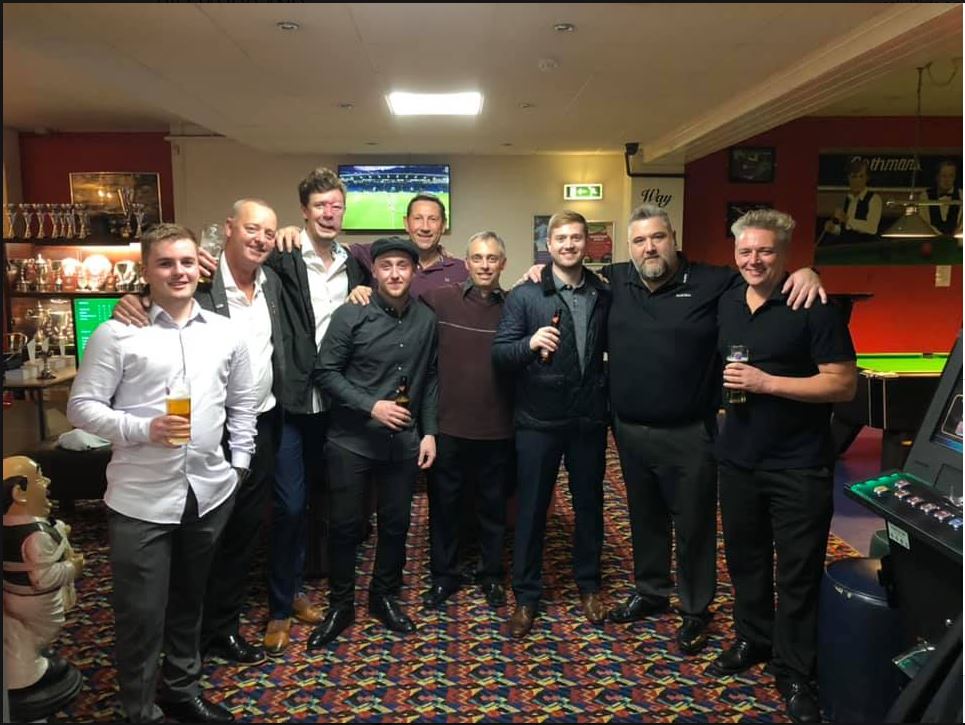 The victorious Watford A Team
Organiser Paul Ives with Damian, Mark, Robbie and Steve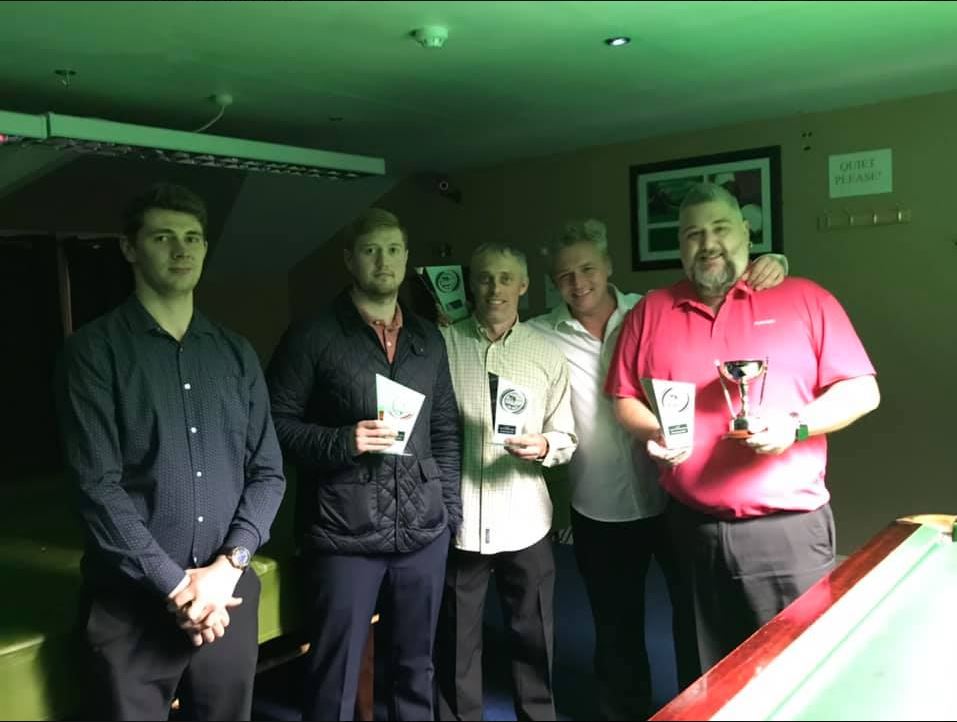 Runners-up but all heroes - the Watford B Team
Organiser Paul Ives with Danny, Jeff, Beau and Dave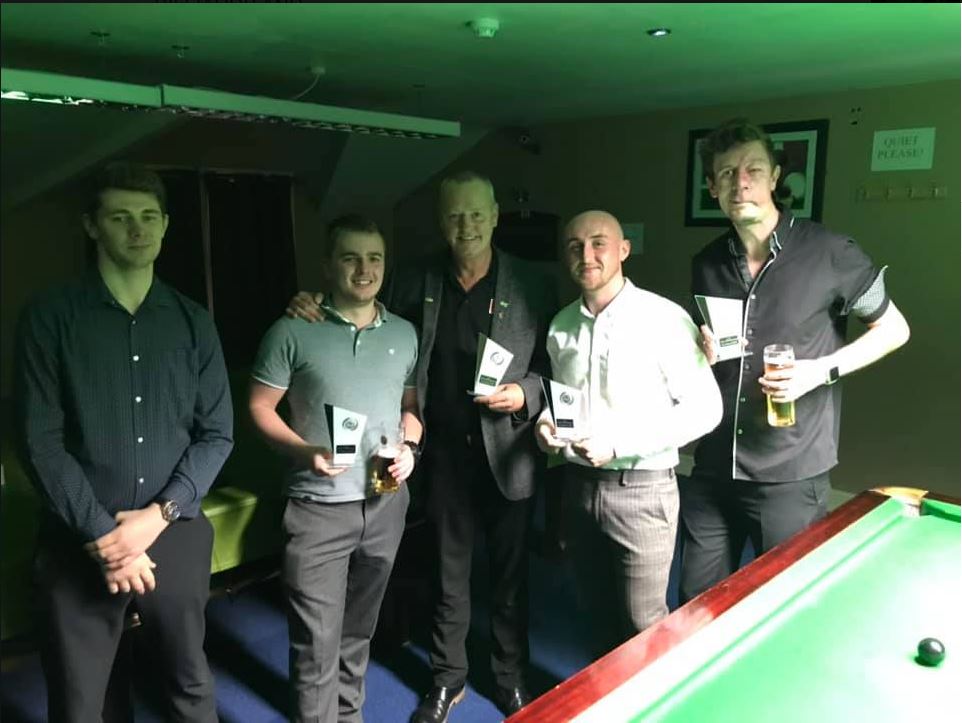 Best Player of the Tournament Trophy
Mark Worley - unbeaten in 12 frames.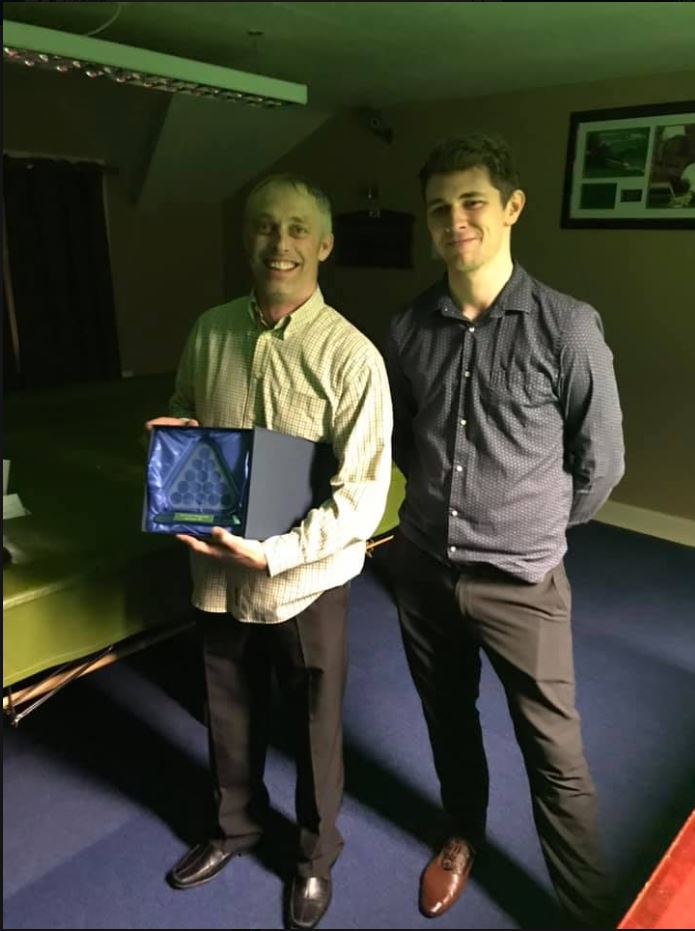 The Finalists.
Well done boys!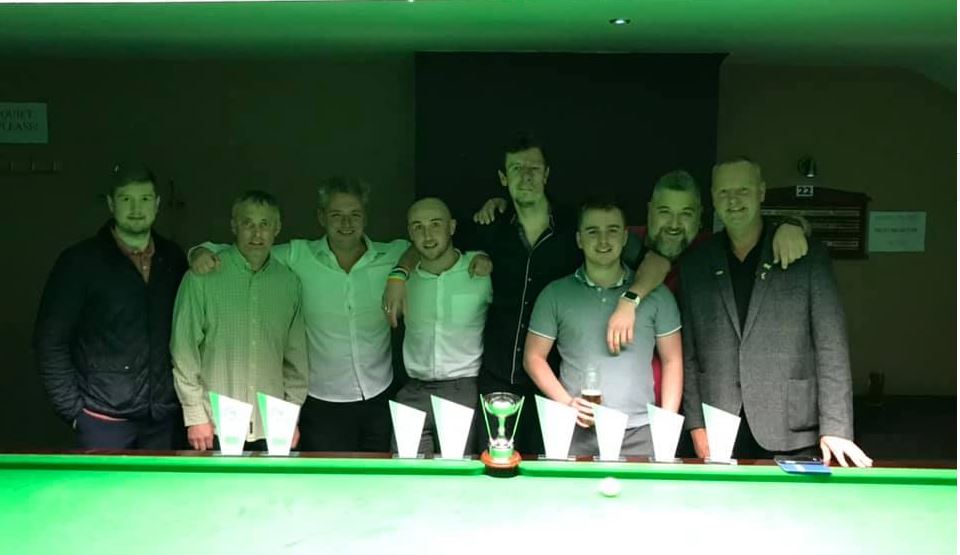 End of Season Party